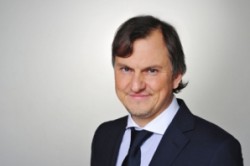 Ask our legal expert!
Gencs Valters
Claim your FREE copy
Doing Business Guide in the Baltics.
Ministry of Finance calls businessmen to submit proposals for improvement of Value Added Tax Law in Latvia
In close cooperation with the organizations represented by the entrepreneurs was developed the Value Added Tax Law in Latvia, which came into force on January 1, 2013.
In order to perform clear and understandable VAT policy in Latvia implementation and to develop accurate VAT database, Ministry of Finance invites entrepreneurs to inform on the problems what have been found till now and to make proposals for VAT regulatory law improvement, in order to avoid any inaccuracies.
The Ministry of Finance has invited 15 organizations represented by entrepreneurs, with what till now the Ministry has been in close cooperation, to submit their proposals for the necessary adjustments to VAT Law.
As from the beginning of 2013 came into force all revised VAT normative acts, the Ministry of Finance is aware that there might be a need to clarify the wording of few norms of the Law as well as legal norms of rules of the Cabinet of Ministers.
To avoid inaccuracies or mistakes, the Ministry of Finance invites representatives of private and non-governmental sector until April 1, 2013 to submit their views and proposals on the possible challenges that have not yet been solved but should be solved in the VAT normative acts.
It should be noted that within this short period while VAT Law is in force, first amendments to the Law have already been made according to promotion of representatives of non-governmental sector. First amendment shall create a clearer framework for state and local authorities what receive construction services. The second amendment is connected to information updating what has to be included in the simplified VAT invoice.
At the same time it should be noted that, despite the new VAT legislation database, there are several issues what were deferred until the Law came into force, taking into account the complex nature of them and the need for expanded discussion with the entrepreneurs.
Therefore Ministry of Finance continues the work on research on identified problematic issues and search of optimal solutions.