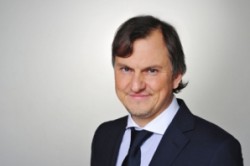 Ask our legal expert!
Gencs Valters
Claim your FREE copy
Doing Business Guide in the Baltics.
Gencs Valters Law Firm becomes a member of the International VAT Association
To expand the professional knowledge and experience about International taxation Gencs Valters Law Firm became a member of the International VAT Association (IVA).
IVA is the world's leading independent body on international VAT issues, representing the interests of businesses and advisers involved in VAT or equivalent turnover taxes around the globe. In Europe, the IVA's membership is represented in almost all 28 EU Member States with 100 members from EU and non EU countries. Globally, the Association covers all major international markets. IVA was formed in 1994.
The members of the Association are of varying sizes from major international law and accounting firms to smaller businesses, but all being highly specialised in their chosen field of indirect taxation.
Read the latest International VAT Association's Newsletter.