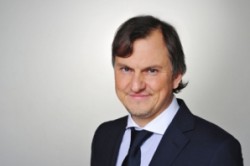 Ask our legal expert!
Gencs Valters
Claim your FREE copy
Doing Business Guide in the Baltics.
Obtaining Payment Institution licence in Lithuania: key requirements
PI licence fee
Prior to applying for a payment institution licence in Lithuania, it is necessary to pay into the account of the State Tax Inspectorate (STI) a state levy for the granting of the licence, which currently is EUR 898.
Key requirements for getting a licence
There are the following basic elements, which PI in Lithuania should comply with to obtain a licence:
fitness of submitted documents;
Initial capital of PI shall not be less than:
- EUR 20000 for money remittance;
- EUR 52000 for payment transactions to the telecommunication, IT system or network operator;
- EUR 125000 for other payment services;
fitness and propriety of the PI and its shareholders or holders of voting right;
fitness and propriety of heads of an PI: the heads of a payment institution must be of good repute and possess the qualification and experience necessary to properly perform their duties;
the operating plan must correspond to the possibilities of an PI's founders.
To find out more how to obtain a Payment Institution Licence in Lithuania, please contact our English speaking lawyers at info@gencs.eu
T: +37167240090
F: +37167240091