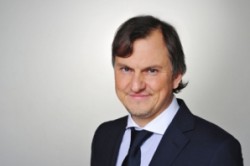 Ask our legal expert!
Gencs Valters
Claim your FREE copy
Doing Business Guide in the Baltics.
Obtaining Electronic Money Institution licence in Lithuania: key requirements
EMI licence fee
Prior to applying for an EMI licence it is necessary to pay into the account of the State Tax Inspectorate a state fee to get the EMI licence, which currently is 1,463 EUR.
Key requirements for an EMI being established or authorised
An EMI being established or authorised must be prepared to comply with all requirements set for it, as an EMI in operation, the Bank of Lithuania requests that detailed data is submitted already at the time of application. There are the following basic elements:
fitness of submitted documents;
compliance with the minimum capital requirement for EMI: according to the law an EMI must possess a minimum equity capital of no less than 350,000 EUR;
fitness and propriety of the EMI and its shareholders or holders of voting right;
fitness and propriety of heads of an EMI: the heads of an electronic money institution must be of good repute and possess the qualification and experience necessary to properly perform their duties;
the operating plan must correspond to the possibilities of an EMI's founders.
To find out more how to obtain an Electronic Money Institution licence in Lithuania, please contact our English speaking lawyers at info@gencs.eu
T: +37167240090
F: +37167240091