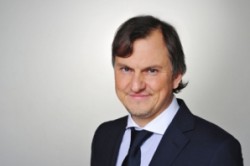 Ask our legal expert!
Gencs Valters
Claim your FREE copy
Doing Business Guide in the Baltics.
Assessment of the ICO in Estonia
Because there are no clear law directly concerning cryptocurrency, a preliminary assessment of the tokens would be helpful. Especially if they do not want their tokens be considered as securities. Law firm can give you this kind of assessment, but to be truly sure about the rules that might concern your ICO in Estonia, the Estonian Financial Supervision Authority, that decides the outcome officially, can also give you a preliminary assessment, but no advice how to change it.
The information that is needed for the assessment, is mostly related to the ICO, so who is doing this, what is it called and other information that helps them to recognize the persons involved. Company will also be required to give information regarding the tokens, given during the ICO in Estonia, so does the token give any rights to the owner, will it be possible to exchange it to cash and where, can it be used as a payment and the overall system concerning the token. These are used to find the similarities to shares and also make sure that there is no unlawful movement of money. The information to make this assessment, need to be accurate and the final decision will be made by the EFSA.
The most important part will be the information regarding the tokens, so that the assessment, if they are similar to securities, can be made. If they are regarded as securities then the SMA will apply and company must follow the rules that it lays down.
To find out more about assesment of the ICO in Estonia, please contact our English speaking lawyers at info@gencs.eu
T: +37167240090
F: +37167240091