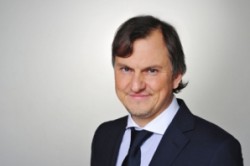 Ask our legal expert!
Gencs Valters
Claim your FREE copy
Doing Business Guide in the Baltics.
Mining Cryptocurrency in Estonia
One way to gather cryptocurrency is to mine it, which is actually quite a describing term for it. There are no limits or other restraints to mining cryptocurrency in Estonia. Anyone can mine it, if they want, but there are tax laws that one have to take into account. Tax laws concerning virtual currency are becoming more common throughout EU and are problematic, because they are not harmonized.
In Estonia the mining of virtual currency is not in itself taxed as is in in other countries. Tax is collected only when the mined currency is sold or transferred forward, which means that the mining itself is not taxed. In this case the tax officials have taken a different view than the EFSA and do not consider virtual currency as a security, which is not taxed in Estonia. Tax have to be paid in according to the income tax or business income tax, depending on how you are practising mining. If your sole profession is related to dealing with cryptocurrencies then it might be considered as a business income and for a long term practise it would be wise to establish a company for this.
Mining in itself is therefore not a taxable action, neither is it subject to any other regulation. This is the tax official's current view and as such it can change suddenly, but for now mining crypto/virtual currency in Estonia is free from tax.
To find out more about assesment of the ICO in Estonia, please contact our English speaking lawyers at info@gencs.eu
T: +37167240090
F: +37167240091