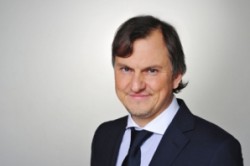 Ask our legal expert!
Gencs Valters
Claim your FREE copy
Doing Business Guide in the Baltics.
Money confiscation in Latvia (I)
Our Law Firm Attorneys provide legal assistance to persons in anti-money laundering matters.
One of the key issues in the prevention and combating of crime is counteraction to money laundering.
Investigator with the consent of the supervising prosecutor or a public prosecutor has the right, in the interests of solving the financial matters in pre-trial criminal proceedings in timely manner, to separate from criminal case materials regarding criminally acquired property (funds) and to initiate proceedings.
Mainly criminal cases, from which are separated procedures regarding criminally acquired funds, are raised according to Criminal law provisions regarding anti money laundering.
In order to initiate the proceedings, the following conditions have to be established:
1) set of evidences provides grounds to hold the view that the property (funds), what has been seized or upon which an arrest has been imposed, is criminally acquired or related to a criminal offence.
2) due to objective reasons the transfer of the criminal case to court is not possible in the near future (in a reasonable term), or such transfer may cause substantial unjustified expenses.
To find out more about criminal procedure law and anti-money laundering matters in Latvia, please contact our lawyers at info@gencs.eu
T: +371 67 240 090
F: +371 67 240 091