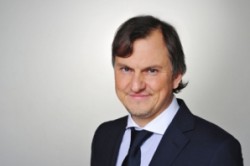 Ask our legal expert!
Gencs Valters
Claim your FREE copy
Doing Business Guide in the Baltics.
Why setting up business in Lithuania instead of Malta
Malta has always been one of the most attractive country for the foreign investors. The situation has changed after the Financial Action Task Force's (FATF) voting to grey list the Malta. This means that the Malta is grey listed and it becomes the first EU Member State to be placed on the list.
Unsurprisingly, since the announcement of Malta being grey listed, caused decrease of its reputation and there has been a steady stream of enquiries to incorporate or relocate companies in other safe countries instead of Malta.
Enquires about questions where companies in Malta should relocate their business are arising, since economic effect of FATF decision is being significant and arouse problems to ensure business activity, so as bank account opening.
While Malta is grey listed listed for now one of the potentially most appealing country where business may be located is in Baltic States – Lithuania. Setting up business in Lithuania is one of the most appealing opportunity in Baltic States in terms of investment and financially and politically stability. Lithuania is one of the most attractive countries to foreign investors.
The World Bank ranks Lithuania as the 11th most business-friendly country in the world in which ranking Germany is ranked in 22nd place, Ireland – 24th, and Switzerland – 36th. The ranking is made by comparing regulations in 11 areas of business. The evaluation shows that setting up business in Lithuania results in excellent business conditions for foreign investors, such as companies which are effected by the fact Malta is grey listed.
Lear more how to form company in Lithuania by setting up your business in Lithuania in our previous article here and find out about tax regulation here.
If you are interested to learn more about incorporation and taxation of company formation regulation in Lithuania and setting up in business in Lithuania, please refer to our lawyers in Lithuania at info@gencs.eu.