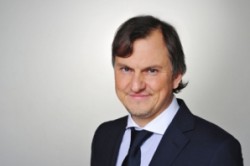 Ask our legal expert!
Gencs Valters
Claim your FREE copy
Doing Business Guide in the Baltics.
E-recidency in Estonia
E-residency in Estonia
What is e-Residency?
E-residency is a digital identity, which Estonia has created for foreigners. In 2014 Estonia became the first country to offer electronics residency to foreigners. E-residents are issued Digital identity card, which is similar to ID-card witch is issued for permanent residents and citizens of Estonia. E-residency is a transactional digital identity, witch is available for everyone who is interested in administering a location independent business online. E-residents digital identity does not entail full legal residency, tax residency or citizenship or right entry to Estonia.
E-residency allows secure access to Estonia's digital services. And it also gives the opportunity to sign digitally documents and contracts. This digital identification and signing is legally binding as face-to-face identification and hand-written signatures in the European Union.
Digital identity card issued for e-residents is not a physical ID-card, since there is no photo on it, but it does have a microchip with security certificates. And the microchip allows the identification of a person.
E-Residency benefits and services
The holder of e-residency has the right to establish a company online. Establishment, registration and administration of Estonian companies can be done entirely online. In Estonia company income is not taxed and taxes are paid only on profit distribution to shareholders. And since the e-residency does not establish tax residency, there might arise issues with taxation and double taxation. E-residency also allows the administration of a company online with digital identity card. Managing company online is convenient.
E-residency also gives the opportunity to open a bank account in Estonia. E-banking offers, secure online transactions, online account management, tax reporting and access to online payment service providers. However, e-residency does not guarantee a bank account, it is sole discretion of banks.
Digital signatures made with digital Identity card is legally equal to handwritten signatures. It qualifies as an e-signature under EU Directive 1999/93/EC.
How to get e-residency?
In the application process, the first step is to submit paperwork. From May 2015 it is possible to apply for e-residency online. The application can be also submitted personally at service points, in foreign representation of Republic of Estonia, by post or by email as well. The average processing time for e-residency is for one month, it may vary based on demand and location of pickup. E-residency is available for adults (over 18-years-old) and granting it is a sole discretion of the Estonian Police and Guard Board.
The application fee must be paid and you must provide biometric data for a background check. A Desirable candidate must not have a criminal background. The Estonian Police and the Border Guard will conduct a background check before the card is issued. Background check is estimated to take ten - fifteen working days. After the application have been approved you may pick up the digital identity card from Estonia's foreign representations.