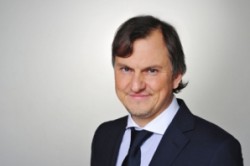 Ask our legal expert!
Gencs Valters
Claim your FREE copy
Doing Business Guide in the Baltics.
Latvian ABLV Bank: recent news
Some days ago all transfer procedures regarding clients' payments and bank activities of ABLV Bank in Latvia were frozen by the ECB. ABLV Bank is the third largest bank in Latvia, it also has the office in Luxembourg and the subsidiary in the USA. In addition, before freezing of the main activity Latvian ABLV Bank, the U.S. Treasury Department suspend the ability of ABLV Bank in Latvia to make any operations in US dollars. The main reason of this was the money laundering for different countries, especially from Russia, Ukraine and Azerbaijan and allowing the clients of Latvian ABLV Bank to conduct business with North Korea.
After the blocking of the possibility of Latvian ABLV Bank to make any procedures in US dollars, it was withdrawn over 600 million of EUR from ABLV Bank in Latvia.
It should be worth mentioning that during last months the banks in Latvia were investigated for the purpose to find out the improper business practice. Furthermore, last year 2 lenders were found who allowed clients to evade the international sanctions that do not permit to make any payments to North Korea.
Disregarding the above-mentioned, the head of the national central bank in Latvia was arrested by the anti-corruption agency and was freed under the pledge. The Corruption Prevention Bureau in Latvia raided the home and the office of Mr Ilmars Rimsevics, but no details were revealed to the public. In addition, by the suggestions of the media in Latvia, Mr Rimsevics is not connected to Latvian ABLV Bank.
The representatives of ABLV Bank in Latvia opposed the accusation and said that it is the unfounded and misleading information. At this moment Latvian ABLV Bank has the loan in the amount 97 million EUR in exchange for its securities from the national central bank of Latvia. Latvian ABLV Bank needs this money for taking stabilization steps.
In such regard, the value of a professional legal assistance is extremely high. Our team of qualified lawyers can always help and consult you on all the relevant legal matters that can arise while opening a bank account, conducting bank transfer operations and using various other bank services in Latvia, Estonia and Lithuania, please contact our English speaking lawyers at info@gencs.eu.
T: +371 67 240 090
F: +371 67 240 091