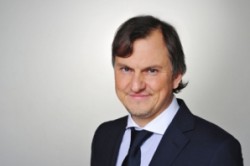 Ask our legal expert!
Gencs Valters
Claim your FREE copy
Doing Business Guide in the Baltics.
Restricted countries for cross-border transactions in Estonia
One of the important activities that banks conduct is the clarification of the origins of the funds and compliance with the international anti-money laundering regulations. The process of due-diligence that is performed by the banks in respect of every client's bank transaction is called the "Know your customer rule" or simply KYC. In addition to the supervision over the abidance of anti-money laundering regulations, banks also comply with the existing sanction regime that international community imposes towards certain jurisdictions and regions.
In observance of the above-mentioned rules, Estonian banks publish and update the so-called list of blacklisted countries in Estonia – enumeration of jurisdictions and regions the financial transactions from or to which is restricted.
Currently there are several regions restricted for cross-border transactions in Estonia. Among them:
- Burma (Myanmar);
- Cuba;
- Democratic Republic of the Congo;
- Iran;
- Iraq;
- Ivory Coast;
- Liberia;
- North-Korea;
- Sao Tome and Principe;
- Sudan;
- Syria;
- Turkmenistan.
- Zimbabwe;
To find out more about blacklisted countries in Estonia as well as in Latvia and Lithuania and receive a professional legal assistance on issues connected with cross-border financial transactions, please contact our english speaking attorneys at info@gencs.eu.
T: +37167240090
F: +37167240091