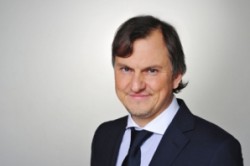 Ask our legal expert!
Gencs Valters
Claim your FREE copy
Doing Business Guide in the Baltics.
Liquidation of ABLV Bank in Latvia
The decision of the voluntary liquidation of ABLV Bank in Latvia was taken as a result of decisions taken by the European Central Bank (ECB) and the Single Resolution Board. The ECB decided that the bank and its subsidiary in Luxembourg are or may be in financial difficulties.
Since the commencement of the bankruptcy proceedings of ABLV Bank, the requirements have been met only by creditors of the First Round, who had no more than 100,000 euro in the bank account, to whom the State guaranteed remuneration was paid.
The liquidation process of the ABLV Bank is based on the procedures for the consideration of a creditor claim, which provides that the payment of funds for satisfaction of the claim of the creditor may be postponed or refused on the basis of the examination laid down in the liquidation rules. Therefore, ABLV Bank developed a special form for its creditors, which was required to be signed.
The special form includes provision that payment of funds for satisfaction of the claim of creditors may be postponed or refused if there are obstacles specified in regulatory enactments for the performance of such costs.
There are opinion that these provisions infringe the rights of creditors. At the time of liquidation of ABLV Bank, the specific rules were not in force, so that creditors should not lose their right to receive remuneration. Such an AML procedures had to be carried out by ABLV Bank at the outset.
2020-01-082020-01-08
If you are interested to ensure your asset rightful recovery, please contact Gencs Valters Law Firm lawyers by writing to info@gencs.eu
T: +37167240090
F: +37167240091